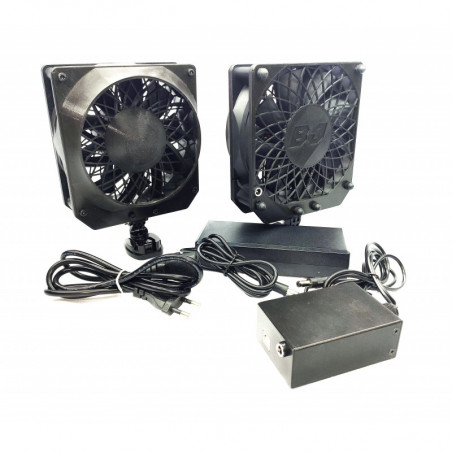  
BJ HURACAN
Wind Simulation Kit 2.0 for PC


The BJ Huracan Wind Simulation Kit is designed to provide additional realism and immersion in your simulations. The BJ Huracans are made up of high-flow fans to simulate the wind during races, especially on formula cars. The air speed of the BJ Huracan increases and decreases according to the speed at which the car is moving in real time.

The BJ Huracan kit includes:


2 high power fans with 270 cfm airflow

Power supply

Electronics in a custom BJ box

USB Cable

360 ° rotatable brackets
No customer reviews for the moment.