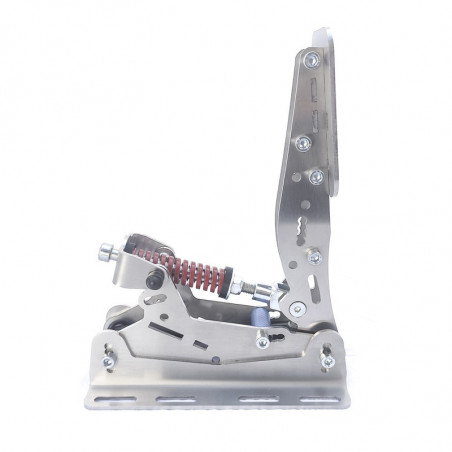  
BJ Steel Clutch
Clutch pedal to upgrade your BJ Steel F1 (set of 2 pedals) to BJ Steel GT (set of 3 pedals)


This product is a clutch pedal of the BJ Steel family, with which you can upgrade your BJ Steel F1 (2-pedal set) to BJ Steel GT (3-pedal set).

Clutch: It equips a magnetic hall sensor system without friction or wear.

It has the following regulations:


Pedal travel adjustment

Pedal height adjustment

Adjusting the inclination of the pedals

Adjusting the clutch spring preload

Installation


Connect the clutch to the Leo Bonard electronics that your BJ Stell pedals already have

Calibrate the clutch pedal as indicated in the user manual, you have to follow both procedures, Leod bodnar's and DIView's
No customer reviews for the moment.
Customers who bought this product also bought: