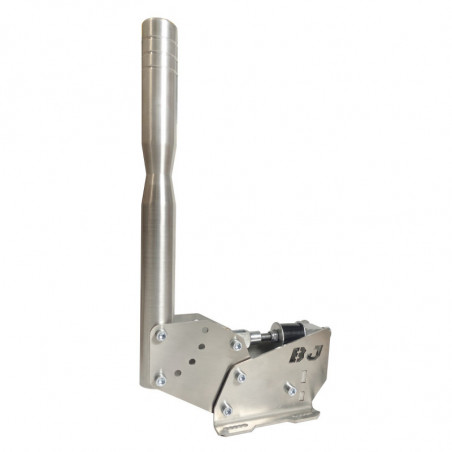  
BJ Steel Handbrake 2.0 16 bit
BJ Steel handbrake with load cell system and 16 bit electronics


Thanks to its quality of construction and components, the BJ Steel Handbrake represents the highest quality in equipment for the expert simracer.
Caracteristicas
Built in stainless steel and aluminum It has 5 positions of inclination of the bar for a perfect adjustment to our preferences

30mm diameter knob

It can be anchored to the chassis horizontally or vertically without loss of rigidity

Works with a load cell capable of supporting up to 200 kg to ensure reliability and durability

Equipped with 16-bit Leo Bodnar electronics (65535 steps)

Installation is simple, we fix it in our cockpit with the included screws, connect the usb to the pc, calibrate and enjoy
* There is an optional adapter to mount the handbrake on a single rail, you can select this option from the drop-down on the top right.

Dimensiones
length
  

190mm
width   85mm
high     320mm





No customer reviews for the moment.
Customers who bought this product also bought: